HSAJET®
Printheads
HP
TIJ
2.5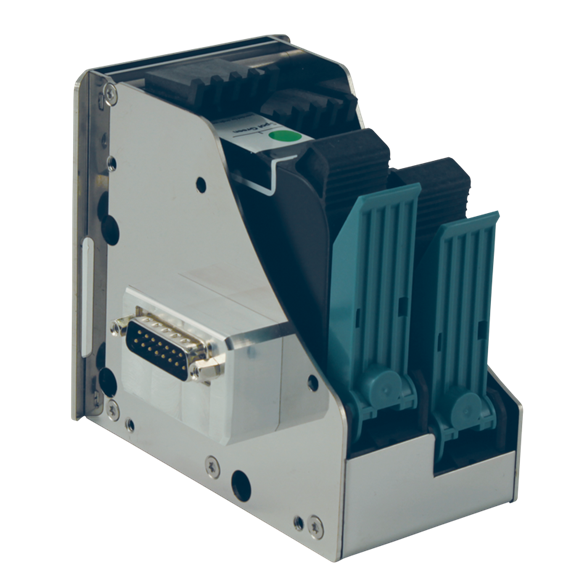 The HSAJET® printers use HP thermal inkjet technology TIJ 2.5. Versatile and affordable, HP'S advanced inkjet technology powers a wide range of industrial and commercial printing applications.
HSAJET® F-type printheads
Every stall in our F-type printheads has a switch. This has been added to avoid damage to the printhead if the ink cartridge is removed from the stall during print mode. If a cartridge is removed, the power to the printhead is cut off. The printheads are available in 1-pen, 2-pen, 3-pen and 4-pen configurations.
HSAJET® F-type printheads work with following controllers
MiniTouch Touch Controller

TCUF Tiny Controller Unit

TCUF-INT Tiny Controller Unit w. int. display & kayboard

CUF Controller Unit

TIPC15 Touch Controller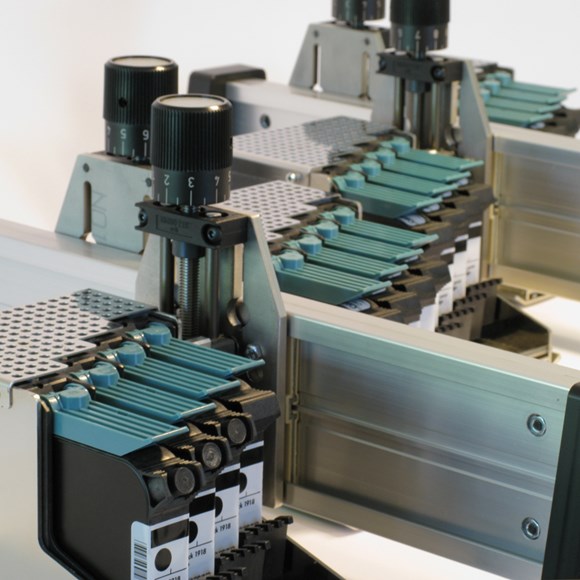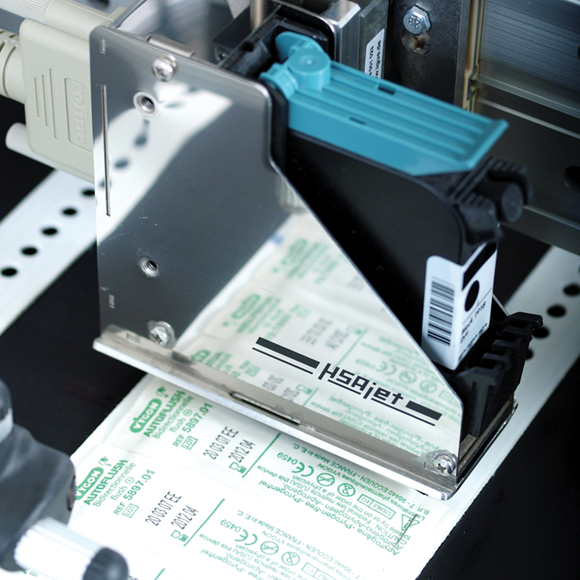 Technical details
Technology - HP TIJ 2.5

Print height - 12.7 mm (½") per pen

Printheads - 12.7-50.8 mm / 1 to 4 pens

Print distance - 0.5-2.0 mm dependent on ink and speed (nozzle to print surface)

Housing - Stainless steel

Footplate - Stainless steel

Standard cables - 2 m 25-pin M-F

Optional cables - 3 m and 5 m 25-pin M-F
Features
HSAJET® printheads The HSAJET® printheads are available in two different versions: Top and Side/low. The physical dimensions of each version along with cable connector directions provide advantages for each printhead. This facilitates the installation. The robust stainless steel design meets the demands for production environments.